Archives for January, 2012
I previously wrote about "Installing Java & MySQL – unattended/non-interactive installation". Whilst using slack, I have been running apt-get during postinstall rather than preinstall. Files are transferred from slack...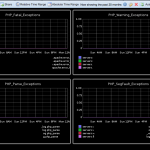 A nice tip for logging data against apache logs within requests. Apache_note is a wrapper for Apache's table_get and table_set. It edits the table of notes that exists during...